For Affiliates
Product Name: Mountain Directory E-Books
Retailer: http://www.ClickBank.com/
URL: https://www.mountaindirectory.com/ebooks/
Affiliate Payout: 40% of $15, $17, or $25
HopLink: http://xxxxx.steepgrade.hop.clickbank.net

*Replace xxxxx with your ClickBank Affiliate ID (also known as nickname)
Step 1:
New to Clickbank? Signing up is free, quick and easy. Get started here.

Step 2:
You may either 1) Use the Affiliate Hop Link below and replace xxxxx with your ClickBank Affiliate ID, or 2) Choose a banner ad from the seven ads at the bottom of this page and replace the xxxxx in the code under the banner ad with your ClickBank Affiliate ID. Note: Your ClickBank Affiliate ID is also your ClickBank Nickname and ClickBank Username. All three terms refer to the same word, the nickname that you establish when you sign up with ClickBank. You also use this Nickname when you log into your ClickBank account. Don't lose it because it cannot be re-established like a password can.

Affiliate Hop Link:

http://xxxxx.steepgrade.hop.clickbank.net

Step 3:
Send people to purchase the Mountain Directory E-book through your Affiliate Hop Link and ClickBank will take care of the rest. They will track the sale all the way from your link to purchase.

Once a sale is made, ClickBank will distribute the profits between the Vendor (R&R Publishing) and the Affiliate (You).

Every 15 days, ClickBank will send you a check with your commissions earned, either directly to your mailing address or via bank transfer.

Read more about how to get started as an affliate at the ClickBank Affliate Help Center.
To place a banner ad on your website, copy the code below the banner, paste it into your website, and replace the xxxxx in the Hop Link with your Clickbank Affiliate ID. You MUST replace the xxxxx in the Hop Link in order to be credited for sales through your link.
Small Skyscraper - (120 x 240)
---
Medium Rectangle (300 x 250)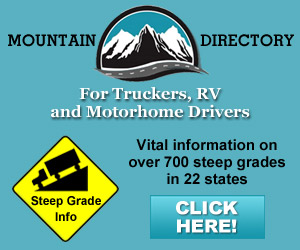 ---
Full Banner (468 x 60)
---
Leaderboard (728 x 90)
---
Square Button (125 x 125)
---
Skyscraper (120 x 600)
---
Wide Skyscraper (160 x 600)